Luxury Vinyl Plank Installation
EXPERT LUXURY VINYL PLANK INSTALLATION SERVICES
Luxury Vinyl Plank Installation Services
If you haven't looked into flooring lately, the idea of using vinyl flooring may come with some negative connotations. But the reality is that vinyl flooring has come a long way and has become one of the very best options when it comes to cost, esthetic, and durability. Luxury vinyl planks offer stunning variety of high end options that will transform your home, however, it can often require professional luxury vinyl plank installation services.
As with the other flooring options, when it comes to installation, it's best to leave it to a professional. Floor Techs is a local company that offers luxury vinyl plank installation services with a 100% satisfaction guarantee.
Types Of Luxury Vinyl Planks That We Install
Luxury vinyl plank flooring comes in many different styles and over the years Floor Techs has worked with them all. We are able to install all types of vinyl flooring, but if you don't see your flooring type listed below, give us a call or send us a message and we'll be happy to answer any questions you may have. Here are the main varieties of luxury vinyl flooring that we come across:
Expanded Polymer Core (WPC)
The WPC flooring has a rigid core instead of a solid PVC backing. This core contains tiny air pockets that improve the sound dampening properties of this flooring option. This rigid core is combined with a thin luxury vinyl top layer to improve the appearance and a pad on the back. Most WPC products are installed as a floating floor requiring no glue.
Like the WPC, this type of flooring includes a solid PVC core with a thin luxury vinyl top layer. This solid un-plasticized core is extremely stiff and durable while providing great temperature stability properties. This product is generally installed using tongue and groove, and will be set up as a floating floor that can be installed without any glue.
Traditional Luxury Vinyl Tile (LVT)
Unlike the other two types of vinyl flooring that we covered, LVT is made up of multiple layers of flexible PVC which results in a flooring option that is more flexible then the rigid core products. The top most layer is scratch and moisture resistant, followed by a decorative layer and a durable flexible backing layer. LVT is generally glued to the floor in an installation.
Luxury Vinyl Plank Installation Process
As we mentioned above, there are several options for the type of luxury vinyl planks that you may choose. But beyond that there are countless options when it comes to actual appearance. Finding the best option for you can be a really enjoyable experience and if you need any help figuring out what would fit your needs, the experts at Floor Techs are always available to lend a hand.
As with any flooring project, to accurately quote you on the installation, we will need to know what type of flooring you want along with the measurement of the flooring you need it for. So as soon as possible, we will send a technician to your property to make those measurements.
Once we know the flooring product you chose and the measurement of the floor, we can give you an estimate on the cost of installation that is accurate.
Once you agree to the estimate and the installation, our team can begin the process. Luxury vinyl plank installation can vary in difficulty and time, but our team will work to quickly install your new flooring no matter what type of vinyl you chose. Once the job is done, we will give you a walk through and provide you with all of the information you need to care for and maintain this flooring.
Why Choose Floor Techs For Luxury Vinyl Plank Installation
Product Experts
At Floor Techs we have experience working with all types of luxury vinyl planks. Allow us to answer any questions you may have.

Professional Installation
Our flooring installation technicians are the most highly trained and experienced installers in the industry.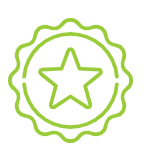 Satisfaction Guaranteed
Whenever you work with Floor Techs, the job isn't finished until you are 100% satisfied with the installation.